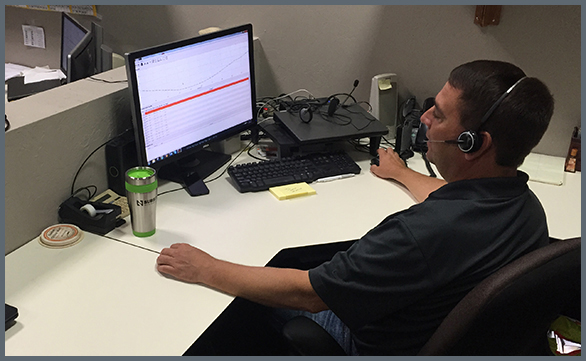 Every product from Subsite® Electronics is designed to deliver superior performance in the most demanding conditions. We know jobsites are rough. So we conduct some of the most rigorous and comprehensive product testing in the industry. Every new Subsite product is dropped from 3 feet onto concrete 18 times, vibrated at 6 G's (the point at which a pilot loses consciousness) and cycled from -30°F to 180°F every 30 minutes for 30 days (equivalent to 2.5 years of product life). With products engineered to withstand that kind of abuse, you know they'll be dependable in the field. But when product troubleshooting and repair is required, you can be confident it will be performed quickly and thoroughly.

Our Product Support Team in Perry, Oklahoma utilizes 80+ years of underground experience to help our customers maximize the performance of our electronics in the most challenging applications. And they are available by phone 24/7. All repairs can be performed at one of our authorized Subsite Service Centers and many of the Ditch Witch® dealers can service our beacons. We know the product, and we know how important it is to get that product back in your hands quickly.
That's why our turnaround time is typically
48 hours.