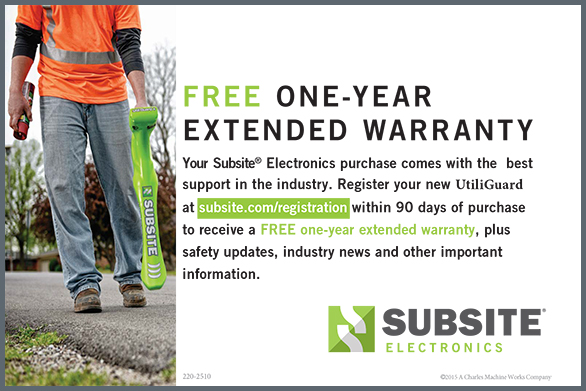 Every new Subsite Electronics product is tested relentlessly. It's the only way we can know our equipment is built Subsite strong, and the reason we stand behind it. What's covered:

• All trackers, receivers, transmitters and displays have a one (1) year warranty.




• T-Series HDD guidance beacons carry a three (3) year/750 hour warranty. All other directional drilling beacons, locate beacons and accessories carry a six (6) month warranty.

• All used electronics products sold from manufacturer carry a six (6) month warranty from date of sale to dealer.
See Complete Warranty Policy he
re.
See Inspection Systems Warranties here.